WEEK 4
Barry has gone into hibernation, so we don't have Plant of the Week… but don't worry, we have the Caulders Christmas Wishlist!!!!!
Every week we are picking our top decoration to make life easier for you!
Large Candy Cane Stakes – Set of 4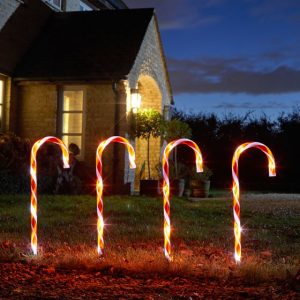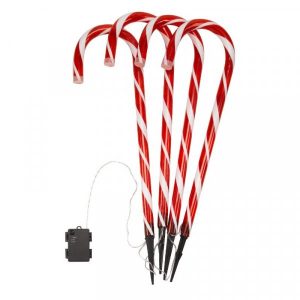 Get in the festive cheer with the 4 set striking large Candy Cane stakes!
The candy canes have been designed with a classic red and white candy cane stripe and they are so easy to use as there's no mains wiring allowing you to place them wherever you like! So, whether you dot them around your outside space or weave them around your garden borders or line the pathway to your front door, they're sure to put a smile on everyone's face at Christmas.
Each candy cane stake is 50cm and features 10 LED lights with each one wired together into a battery pack that is fitted with an auto timer function that will switch the lights on for 6 hours
ONLY: £19.99 
IN ALL CENTRES NOW!