WEEK 5
Barry has gone into hibernation, so we don't have Plant of the Week… but don't worry, we have the Caulders Christmas Wishlist!!!!!
Every week we are picking our top decoration to make life easier for you!
Pop-up Santa and Snowman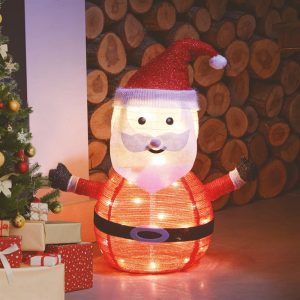 Bring the magic of Christmas to your home and garden with the fun in lit Santa and Snowman.
They are so easy to use as there's no mains wiring allowing you to place them wherever you like! They are designed for indoor and outdoor use and come with an auto timer of 6hrs on, 18hrs off – meaning you don't need to worry about going out to the cold to turn them off!
Approximately 70cm tall
ONLY: £39.99 each
IN ALL CENTRES NOW!