WEEK 6
Barry has gone into hibernation, so we don't have Plant of the Week… but don't worry, we have the Caulders Christmas Wishlist!!!!!
Every week we are picking our top decoration to make life easier for you!
Dancing Christmas Tree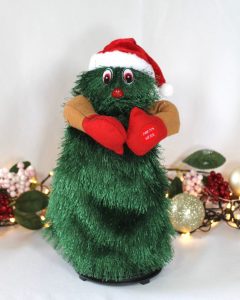 Create some festive fun with the singing and dancing Christmas Tree!
Sure to provide entertainment to all, young and old!
Sings Jingle Bell Rock and is battery operated so you can take him anywhere to spread Christmas joy!
RRP: £14.99 each
CAULDERS PRICE: £12.99
IN ALL CENTRES NOW!