Barry is one of Caulders Directors and is a brilliant expert on all things to do with plants 🪴
Every week Barry picks a plant that he wants to show off. Week commencing 20/03/23 is:
Camellia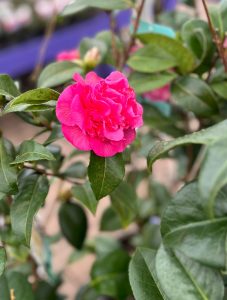 Camellia is a glossy leaves evergreen shrub that's produces beautifully delicate; red, pink or white single of semi-double flowers in Spring.
These stunning plants can be grown equally well in a container or a border and are a must have for the keen gardener… could be that Ideal gift for Mother's Day!
We currently have a great selection of varieties and sizes available in all stores 🌸