Barry is one of Caulders directors and is a brilliant expert on all things to do with plants 🪴
Every week Barry picks a plant that he wants to show off. Week commencing 03/10/22 is:
Leucothoe 'Curly Gold'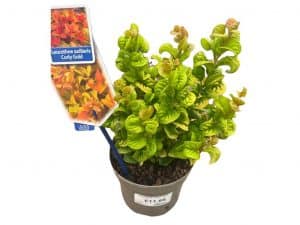 Leucothoe 'Curly Gold' is a stunning new Evergreen shrub.
It has an unusual contorted shaped leaves and a compact form. The juvenile foliage is bright orange that matures into a golden yellow and lime green.
Great plant for brightening up the garden through the winter months 🧡
Ideal for container and borders.