Barry is one of Caulders Directors and is a brilliant expert on all things to do with plants 🪴
Every week Barry picks a plant that he wants to show off. Week commencing 08/05/23 is:
Syringa 'Palibin'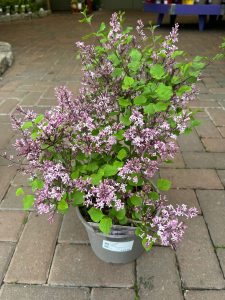 Syringa 'Palibin' is a form dwarf Lilac.
This compact deciduous shrub produces a mass of highly fragrant lilac-pink flowers from late spring onwards.
During Autumn the foliage also turns a reddish colour extending the interest throughout the year.
This hardy plant is ideal in a container due to its compact growth habit 🌸