No Barry this week unfortunately but we do have Colin Barrie, the Managing Director of Caulders Garden Centre!
Colin is definitely passionate about plants so he has chosen this week's plant of the week 🥳
Week commencing 15/08/22 is:
Oriental Lily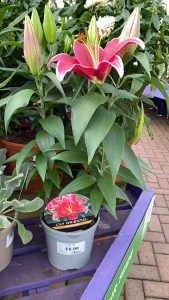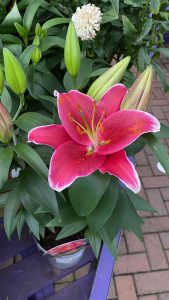 Oriental Lilies are prized for their large, trumpet shaped flowers and powerful fragrance.
They stand tall with sturdy stems that are cloaked in dark green foliage creating the perfect contrast to their vibrant coloured blooms.
We are currently running an offer on them;
£5.99 EACH OR 2 FOR £10